It's Graduation season…let's start with Graduation Party Favors! Simple decorations have the ability to transform a "meh" party to a marvelous party. We're making Diploma Napkins and Graduation Cap Bowls. These decorations use plain materials either you already have or will purchase for the party anyway, so the cost is negligible. My cost was literally pennies. Here's how –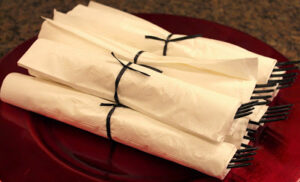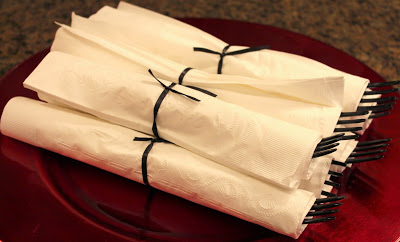 AND…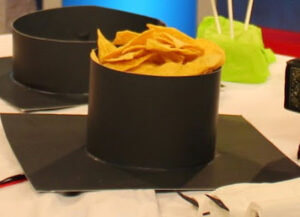 Materials for Diploma Napkins:
White Paper Napkins
Black Ribbon
Plastic Tableware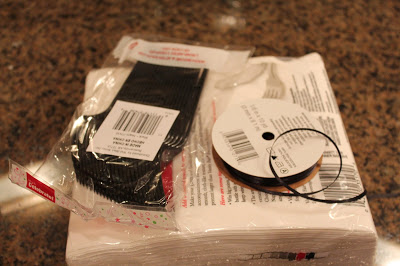 How-To:
Roll the napkins into a roll shape for the diploma. Tie a small piece of ribbon around the middle to hold it.
There you go, that's it – diploma napkins. You may add tableware to the center for easy buffet serving that guests can grab and go.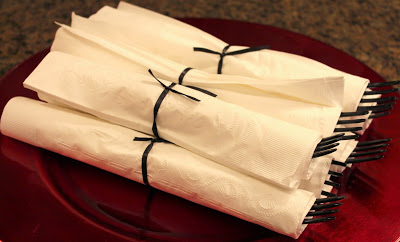 Materials – Graduation Cap Bowls:
Black Poster Board
Colored Ribbon
Glue
How-To:
For the graduation cap bowls, cut the poster board into squares for the hat bottom and also cut several strips the size of the bowl diamenter that are between 3-4 inches in width.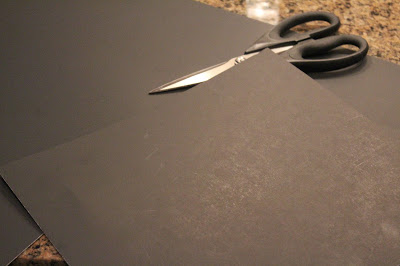 Bend the strip into a circle and staple the ends together.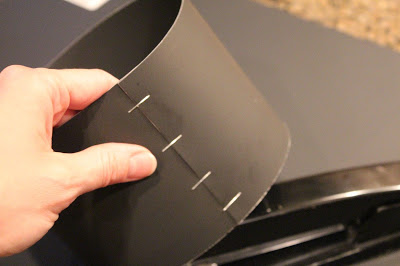 Place a piece of tape over the staples so the bowl isn't jagged on the seam. I rolled the tape over the front and back of the seam to give the bowl a bit of stability.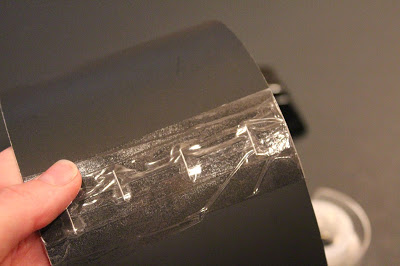 Place the circle in the center of one of the cut square. Using glue, run a bead of glue around the inside and outside edges of the circle. Allow the glue to dry for a couple of hours.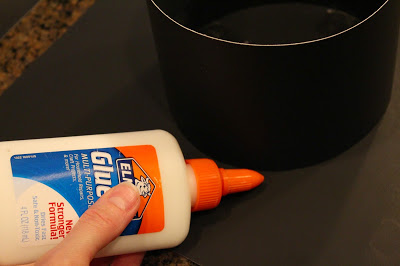 After the glue is dry, tape pieces of ribbon to the bottom of the bowl for the tassle.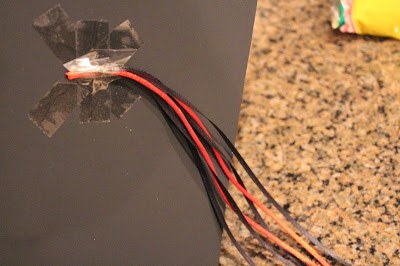 Flip the bowl on its bottom and fill with party food. Happy Graduation Party!