Happy Valentine's Day. Today a quick and easy project for kids that can be used for any holiday or every day just for fun. We made these #tbt for Easter here. Valentine's Crayons – they're affordable and simple to make. Let's get started.
Materials:
Crayons – 3 or 4 boxes (2/$1 at Dollar Store)
Silicone Heart Mold
How-To:
Remove crayon wrapper and break them into small pieces.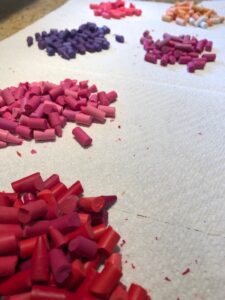 Fill heart molds to just overflowing with mixture of crayon colors.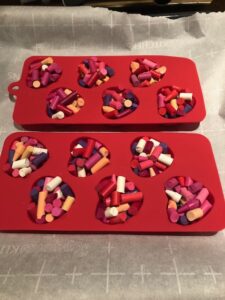 Bake the molds on 275 for 10 minutes. Watch them at this point for the next five minutes. You want the crayon wax to melt and start to mix together but not too mixed.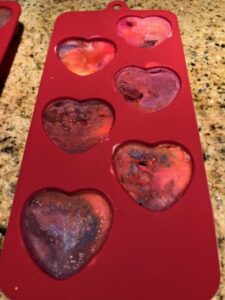 Allow to cool and harden for about an hour. Remove from mold and enjoy Valentine's Crayons – Happy Valentine's Day!