Happy Fall Y'all!  It was an Effortless Girl fall celebration on Wednesday morning on WCCB Rising!  Now that fall is in full swing, you've gotta use some of the season's gorgeous harvest to decorate your home.  We decked out pumpkins with lots of bling and sparkle, made simple napkin rings with items from your house, and collected materials from the yard to add a touch of wow to the table.  These items will be very elegant on your Thanksgiving table as well, so you can decorate for fall to Thanksgiving – one and done.  Everything we made cost $25 or under!  The How-to's are on this site so you'll have the 4-1-1 on what to do to get your simple fall decor for less!  The video from the segment is below.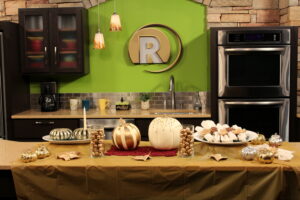 My favorite item of the day was the painted acorns.  Metallic sparkle combined with free acorns is the way I roll.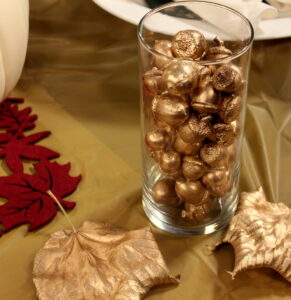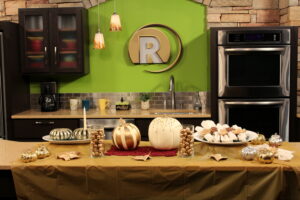 Love some pumpkin bedazzling!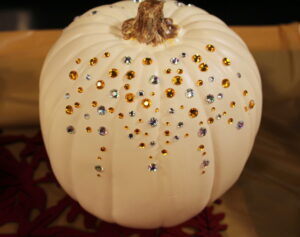 Sparkle pumpkin option 2.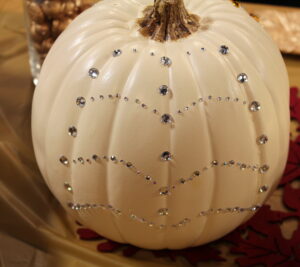 These napkin rings are about 20 cents each and so simple!  They also add a major elegance factor to your table setting.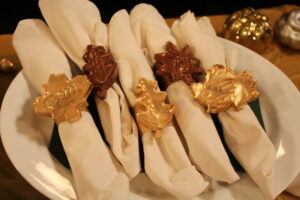 Make gold (or whatever color you want) pumpkins with canning rings.  Easy peasy!