It was an Effortless Thanksgiving celebration on Wednesday morning's WCCB Rising!  We talked about all sorts of Thanksgiving party tips to get you ready for the big day.  It's coming up quickly so the preparation is underway – but you don't have to shell out lots of money or even do that much extra work.  Repurpose fall/Halloween decor and pull items from around the house to create a Thanksgiving to remember!  Check out the video below for the segment and links for the how-to's.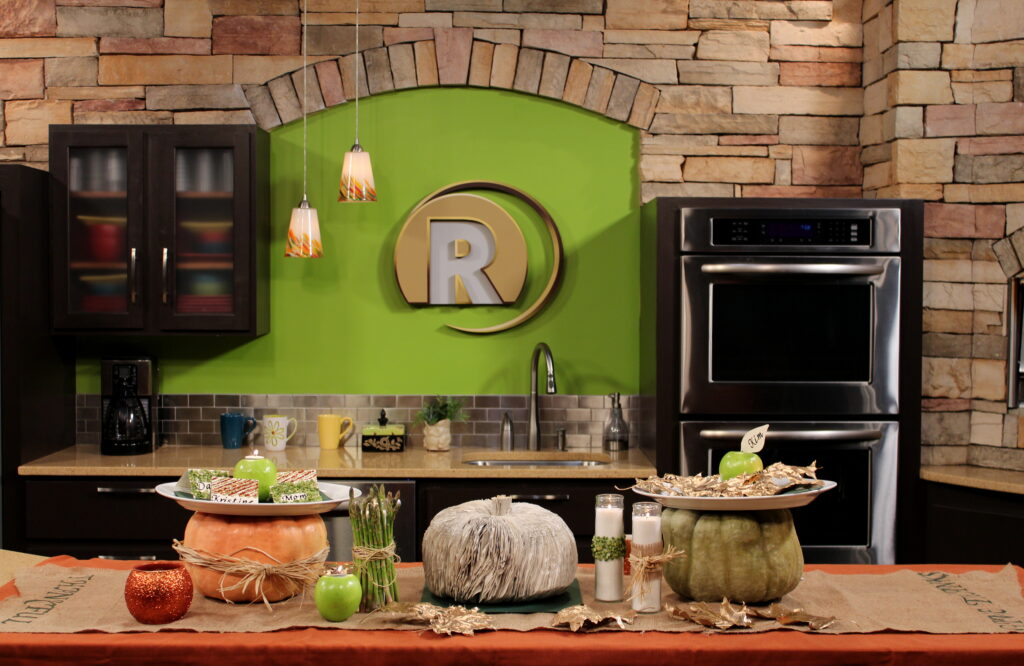 An easy way to add visual pop to a buffet table is to raise and lower serving dishes.  Use fall pumpkins or gourds to carry through the Thanksgiving theme on the buffet table.  Tying the pumpkin with twine or raffia adds a touch of class also.  It's really pretty to vary the color of pumpkins and you could do this with paint also.
Make name cards for your guests – this is a great project to keep kids busy and out of the kitchen.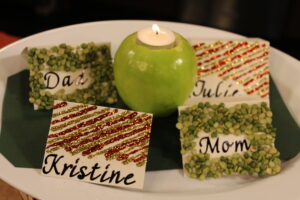 I used a variety of materials for name cards.  A bit of glue and a sprinkling of split peas turns a name card into a conversation piece.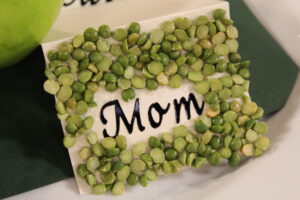 Or name card may double as a party favor.  I selected fall leaves from my yard and spray painted them for a touch of sparkle.  Use a marker or stick on letters and everyone gets a personalized token to be thankful for.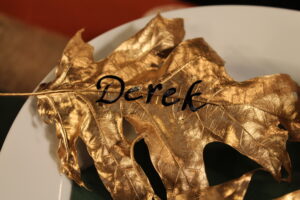 Apples are great also.  Use a name card attached with a push pin for another variation.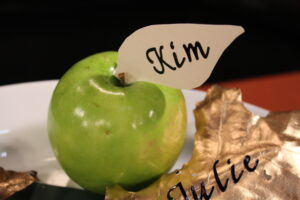 Wrap dollar store candles in a split pea band or a piece of burlap from the table runner with some raffia for a classy candle to add to the centerpiece.
Or use asparagus from the refrigerator to wrap a dollar store candle for a low cost centerpiece option.