Continuing with the Macrame theme, let's make an easier Macrame-like wall hanging.  This DIY Wall Decor uses the Macrame style without the tedious knots and skill level required.  It's so easy, really!  Click here and here for the segment how-to.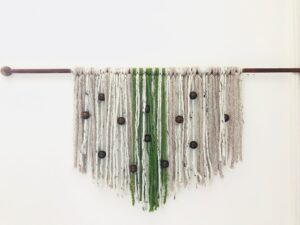 Materials:
1-2 colors of bulky or mega bulky yarn balls
Wooden Beads
Dowel Rod
Dowel Rod Ends (Balls or whatever shape you like)
Wood Stain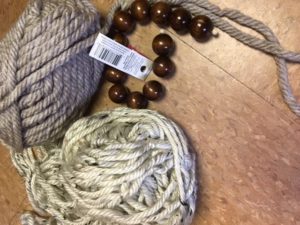 Begin by staining the dowel rods and ends so they'll dry.  I used a gel stain and it dried in about 2 hours.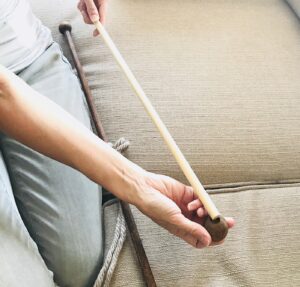 Cut lengths of yarn in several different lengths.  This is arbitrary and up to you.  I cut about 50 pieces in 2-4′ lengths.  I wanted my outside pieces to be shorter and center pieces longer.  I also added more pieces as I went along so do a few and see what you think and keep going from there (totally scientific right?).
Fold the lengths in half over the dowel rod.
Then tie a knot.  That's it – it the same knot used to tie a winter scarf.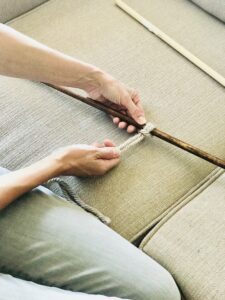 Once you've tied all the lengths, add the wooden beads.  I hand strung them onto the yarn.  Because it's so bulky, they stayed put.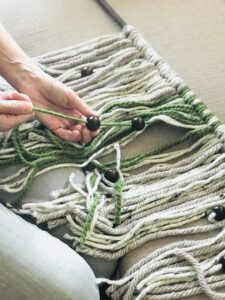 Here I am with the DIY Macrame Plant Holder and today's project.