It's Valentine's Day season. Today's project is easy and I'm not waxing poetic about the day….we're making DIY Valentine Hearts with paint and pencil erasers. I think it's incredibly cool and needs almost no skill. This technique is not just for Valentine's Day either, you could use the pencil eraser dot method to paint lots and lots of things, it's that easy. The investment is about $5 so this project is affordable and kid-friendly. Let's get started!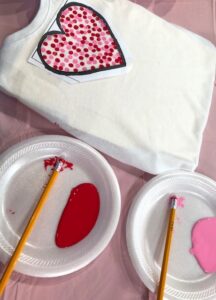 Materials:
Number 2 Pencils ($1 for box of 18 at a dollar store)
Craft paint (50 cents per tube at discount store)
T-shirt, towel, fabric napkin – whatever you want to paint
Heart shaped stencil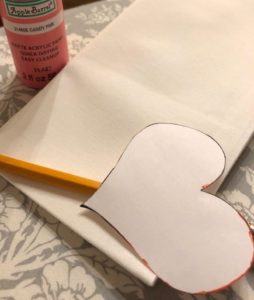 How-To:
Begin by cutting the heart shape. I downloaded a heart shape from the internet and cut it out. Lay it flat on the surface you want to paint.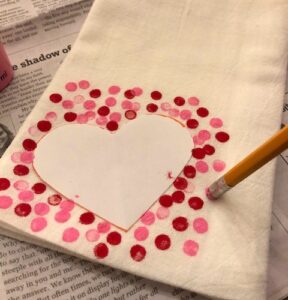 I used two colors and put two dollops of paint on paper plates to dip from. Hold the pencil upside down and dip the eraser into the paint. Press the eraser onto your surface and make a dot. Continue with dots around the heart. You may do as many or as few as you want.
Conversely, you could paint dot the inside of a heart shape.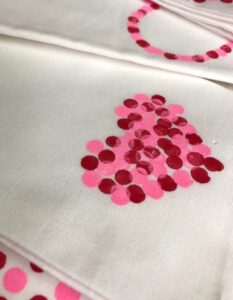 The possibilities are endless.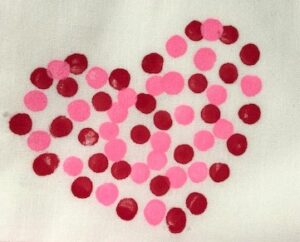 Happy Valentine's Day!
#valentinesday #happyvalentinesday #diy #diyvalentine