If you need a touch of sparkle for fall…..think about glitter leaves.  We've reached the point here at home that the leaves are going fast and brown is the prominent color.  Winter is definitely on the way.  So a quick way to add a touch of sparkle to the dreary fallen leaves is with glitter (a touch of glitter solves many problems).  DIY Glitter Leaves make great decorations and also great presents.  Framing a leaf in a shadow box or frame is a simple and inexpensive gift for fall.  Let's make super fast DIY Glitter Leaves!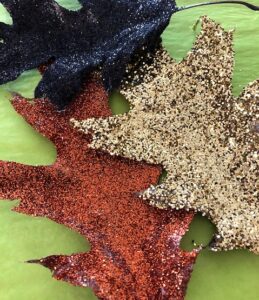 Materials:
Leaves
Glitter
Glue or Spray Adhesive

How-To:
I went outside in the driveway.  I just didn't want to clean up the mess.  I also used spray adhesive and the ventilation takes care of itself outside.  The process took me about 15 minutes from start to finish so it's really, really easy.
Spray the adhesive on the leaf.  You absolutely can use craft glue, it just takes longer.
Once the leaf is covered in adhesive, sprinkle on the glitter.  Do this over a sheet of paper so you may reuse the glitter that doesn't stick.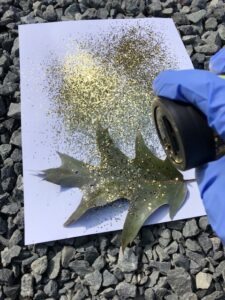 Completely coat the leaf with glitter.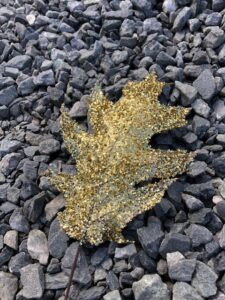 I repeated the process with several different autumn colors of glitter.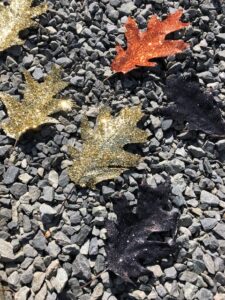 Once you're done with the glitter, allow to dry for an hour or so.  I punched a hole in the leaves and added ribbon to hang them in the window.  Happy Fall Y'all!!