Everyone has mismatched dishes.  Dishes guests leave at your house, leftovers from sets that have been broken, or maybe thrift store finds.  But often the dishes sit with no purpose.  Today we're doing a DIY Dish Redo to repurpose some of the misfit dishes into really cool new ones.  The cost is minimial (maybe free) so Let's Go!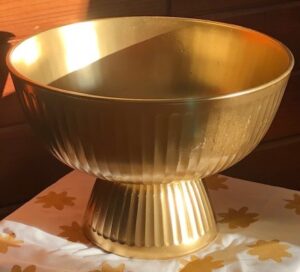 Materials:
Old Dishes
Hot Glue
Spray or Craft Paint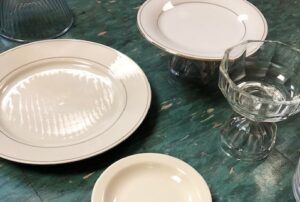 How-To:
We're going to glue random dishes together so first set out what you have to find things that look good in pairs. For example, this dessert cup and salad plate: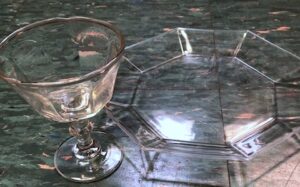 Or these two different sizes of Pyrex bowls: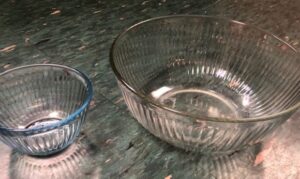 maybe two small dessert containers: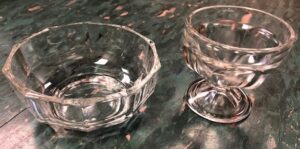 The point is to find dishes that fit together to create a beautiful new one.  Once the matches are made, use the hot glue to affix them together.
Pyrex Bowls: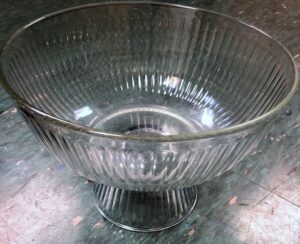 The dessert dish and salad plate: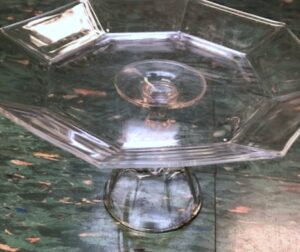 And finally the two dessert dishes.  To these I added a string of beads from Christmas.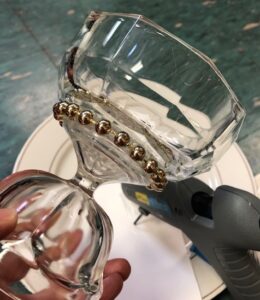 Next spray or craft paint them.  Spray painting was much faster for me.  I used metallic spray paint for an elegant look for all of my new creations.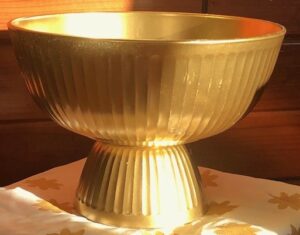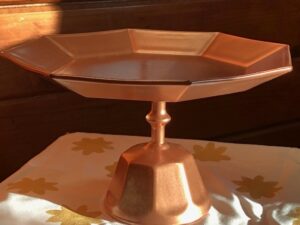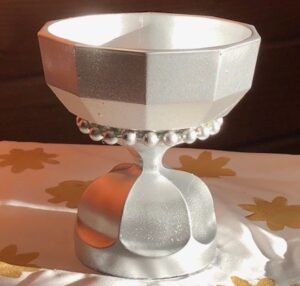 The outcome is beautiful!  Repurposing old dishes creates three new ones to use while entertaining or in my bedroom for jewelry.